Home
Invited Speakers
Yiyu Yao


Title:
Three-way Decision and DIKW Hierarchy
ABSTRACT: A theory of three-way decision concerns thinking, problem-solving, and information-processing in threes, that is, the use of triadic structures consisting of three things. By reinterpreting the DIKW hierarchy as a trilevel Data-Knowledge-Wisdom (DKW) hierarchy, this talk will discuss principles and ideas of three-way decision and trilevel thinking. It will draw examples from many fields to demonstrate the needs, benefits, and values of trilevel thinking in light of data, knowledge, and wisdom. Finally, it will look at some implications of three-way decision to big data analytics and artificial intelligence (AI).
BIO: Yiyu Yao is a professor of computer science with the University of Regina, Canada. His research interests include three-way decision, granular computing, rough sets, formal concept analysis, information retrieval, data mining, and Web intelligence. He proposed a theory of three-way decision, a decision-theoretic rough set model, and a triarchic theory of granular computing.
---
Mykola Nikitchenko


Title:
Revisiting Data-Information-Knowledge-Wisdom Hierarchy from a Logic Perspective
ABSTRACT: Among various approaches to explication of Data-Information-Knowledge-Wisdom Hierarchy (DIKW) we advocate a logic-oriented approach. It stems from analysis of the notion of wisdom which often is understood as the ability to think and act in a profound way. But thinking and acting are notions of logic. This poses a question of explication of all notions of the DIKW hierarchy on the basis of logic. We try to give such explications in integrity of three levels of consideration: methodological (philosophical), conceptual (scientific), and formal (mathematical). Categories of the philosophical level are projected to scientific and then to mathematical levels. At these levels notions are considered in integrity of their intensional and extensional aspects. We start with the notion of intensionalized data, then specify information as interpreted intensionalized data, and describe knowledge as a logic over such data. At last, wisdom is treated as an ability to choose and utilize a logic necessary to solve a formulated task. The proposed intensionalized explication of DIKW notions can be considered as some generalization of traditional extensional explication of these notions.
Mykola Nikitchenko is the Chairman of the Department of Theory and Technology of Programming at the Faculty of Computer Science and Cybernetics of Taras Shevchenko National University of Kyiv (Ukraine). His main scientific interests are: foundations of Logic and Computer Science, formal methods of software development, abstract computability, predicate and program logics. He was a visiting researcher at the International Institute for Software Technology of the United Nations University, Macao (1996); Guest Professor at the Technical University of Denmark (1997-1998), Paul Sabatier University of Toulouse, France (2011), Johannes Kepler University of Linz, Austria (2012), University of Bialystok, Poland (2017); a lecturer at the World Congress and School on Universal Logic in Vichy, France (2018). He is the (co)author of 10 handbooks and monographs. He is the current Chairman of the Ukrainian Logic Society.
---
Wei Liu


Title:
How do we move towards true artificial intelligence
ABSTRACT: At present, the development of artificial intelligence technology has entered a new bottleneck period, and the algorithm dividend based on statistics has been exhausted. In the future, more attention should be paid to improving the efficient intelligent collaboration among human, machine and environment. This review first discusses the bottleneck problems encountered in the current artificial intelligence technology, and then analyzes the essence of human intelligence, analyzes the differences, advantages and disadvantages of the current machine intelligence and human intelligence. Based on this, it puts forward that the enhancement point of artificial intelligence technology is to enhance the efficient cooperation of human-computer environment, and states our solution, namely the deep situation awareness method based on human-computer integration technology In the end, we put forward some thoughts about intelligence. Keywords: Artificial Intelligence, Human-computer Collaborative, Situation Awareness
BIO: Wei Liu, Post Professor of Beijing University of Posts and telecommunications, visiting scholar of Cambridge University (2012-2013), and expert of AI group of strategy and security research center of Tsinghua University. The research fields include: human-computer integration intelligence, cognitive engineering, user experience, human-computer environment system engineering, analytical philosophy, future situation awareness mode and behavior analysis / prediction technology, etc. So far, he has published more than 70 papers, 4 monographs, 2 translation. As the project leader and main participant, he has participated in National Natural Science Foundation of China, preliminary research of general assembly, China Postdoctoral Science Foundation, Aviation basic science foundation, Beiyou Cambridge cooperation project, etc. At present, he is a special expert of Expert Committee of China information and Electronic Engineering Science and technology development center, an appraisal expert of National Natural Science Foundation of China, a member of national ergonomics Standardization Technical Committee, a senior member of Chinese artificial intelligence society, a peer reviewer of Journal of Beijing University of Posts and Telecommunications, Journal of Aeronautics, etc. The main representatives are: human computer interaction technology and evaluation (Beijing: Science Press, 2008.7), human computer interaction beyond human computer interaction (Beijing: China Machine Press, 2018.3, Translated).
---
Zakaria Maamar


Title:
Knowledge Engineering in the Social Era
ABSTRACT: We have never been so connected like nowadays. We have become more and more social by forming spontaneous relations and engaging in interactions to share information with each other (even with strangers). In this presentation, we highlight the evolution of knowledge engineering, point out social systems' characteristics, and then, discuss how these characteristics could affect knowledge engineering. Indeed, we expect that these characteristics will make knowledge engineering adjust to tackle the social era's challenges. Existing knowledge-engineering models and practices need to be revisited and social systems complexity needs to be mastered with new and advanced knowledge engineering models and practices, techniques, and languages for a better appreciation of knowledge in the social era.
BIO: Zakaria Maamar is Professor in the College of Technological Innovation at Zayed University, Dubai, United Arab Emirates. His research interests include service computing, social computing, and Internet of (Cognitive) Things. Zakaria has extensively published in different peer reviewed journals and conferences, regularly serves on the program and organizing committees of several international conferences and workshops, and also serves on the editorial boards of many international journals. He is the recipient of an IBM Faculty Award in 2009. Zakaria has a PhD in computer science from Laval University, Quebec City, Canada. .
---
| | |
| --- | --- |
| | Ejub Kajan |
BIO: Ejub Kajan is an Associate Professor (retired) at the State University of Novi Pazar, Serbia. His current research focuses on e-commerce architectures, interoperability, social computing, decision support systems, and IoT. He has published in various outlets including peer reviewed journals and conferences, edited few peer-reviewed books, and serves as program committee member of several international scientific events. He also served as a reviewer for several international journals. He is the senior member of the ACM. Ejub has a PhD in computer science from University of Nis, Serbia.
---
Feng Liu


Title:
Investigating Laws of Intelligence
ABSTRACT: Based on the authors' previous work on the research on the evaluation of artificial intelligence (AI) intelligence quotient (IQ) and the Standard Intelligent Model, this paper proposes three laws of intelligence for interpreting the concepts of intelligence、 wisdom 、 consciousness 、 life and non-life. The first law is called "M Law of Intelligence" where any Agent can be regarded as a system that has the abilities to input, output, storage(master)and creative(innovate) knowledge. The second law is called "Ω Law of Intelligence" in which any Agent is affected by new "forces" FΩ and Fα derived in this paper, which evolve to Ωpoint whose knowledge processing ability is infinite, or converge to αpoint whose knowledge processing ability is zero. The third law is called "Α Law of Intelligence" , that is, when an Agent changes surrounding αpoint,the entire Universe relative to the Agent will also change between infinity and zero. The Three Laws need to be validated by a biochemical experiment method, an AI system intelligence evaluation experiment method or the computer program simulation experiment method.
BIO: Feng Liu is research member of Research Center on Fictitious Economy & Data Science, Chinese Academy of Sciences and visiting professor of Nanjing University of Finance and Economics. He obtained PhD in Computer of Beijing Jiaotong University, China. Currently he is engaged in the research of IQ assessment and grading of artificial intelligence system and the research of the relationship between Internet, artificial intelligence and brain science. Dr. Feng Liu has published 30 pieces of theses, and two academic monographs.(e-mail: zkyliufeng@126.com)
---
Xifan Yao


Title:
DIKW Enable Advanced Manufacturing: From Digitization in Industry 3.0 to Wisdom in Industry 4.0
ABSTRACT: The progress in Data-Information-Knowledge-Wisdom (DIKW) has advanced manufacturing in digitalization to networking in Industry 3.0, and will to intelligence and even to wisdom in Industry 4.0, which reveals the inevitable trend of manufacturing evolution from "Computer Plus " to "Internet Plus " to "Knowledge Plus" and towards "Wisdom Plus".
BIO: Xifan Yao received his master's and Ph.D. degrees from South China University of Technology (SCUT), Guangzhou, China in 1988 and 1999 respectively. He has been a full professor at the School of Mechanical and Automotive Engineering, SCUT, from March 2004. He is the author of 5 books and published 300 research papers at journals and conference proceedings. His teaching and research interests are in the areas of production and manufacturing systems, integrated manufacturing systems, smart manufacturing, proactive manufacturing, intelligent control and scheduling in complex manufacturing systems.
---
Victor Tang


Title:
Data, Information, Knowledge & Intelligence: A Strategic Framework for China
ABSTRACT: This article is about the hierarchy of data, information, knowledge, and judgment. We present our definition for each and discuss their parallel hierarchies of: cognitive categories, expertise levels, uncertainty classifications, and creative types. We frame our discussion from a strategic managerial perspective and address the implications to decisions, innovation, and creativity. We use Chinese and other familiar examples to illustrate the various parallel hierarchies. Our approach has a macro and managerial bias. Some mathematics and science are necessary and cannot be avoided. Our examples are used to facilitate inferences, conclusions, and insights on innovation, creativity and strategic management. Surge in complexity and complicatedness are visibly transforming the scale of sociotechnical systems, which have become more messy, difficult and challenging to manage. We argue two conclusions; first is our Mega-Nano Hypothesis, which asserts that new problems, at this new scale and qualitative difference, cannot be solved with conventional thinking and tired mental models. They impede the ability to innovate and inhibit creative thinking about theory. This hypothesis is consistent with historical trajectories in scientific development. Namely, when scale changes at the mega or nano scale and frame-breaking levels, a new science is required to address the new and unprecedented problems that emerge. Second is our Uncertainty Hypothesis, which asserts, that at this new scale of complexity, our conventional probabilistic-risk mental models lack explanatory power and are deficient for our decision-synthesis paradigm, which we will introduce.
BIO: Victor Tang was research scientist and consultant to MIT. Formerly VP IBM-China, senior executive IBM-corporate strategy, and systems development. Founder and Secretary General of China & IBM Technology Cooperation Committee for three years. IBM's Technology Executive for the International Olympic Committee and the 1998 Winter Olympic Games. Earned eight IBM Outstanding-Contribution Awards. Has advised the United Nations, and the Chinese government, etc. Has taught and lectured in Asia, South America and Europe. Has many research papers and authored four technology-management and technical textbooks. Book published by the Oxford University Press has been translated into Russian, Korean, and Chinese. His fourth book, Executive Decision Synthesis, is published by Springer, Heidelberg. Victor speaks English, Chinese, Spanish, and French. Has BS Electrical Engineering and MS Mathematics from Purdue, Master's Business Policy from Columbia, and PhD from MIT.
---
Wolfgang Orthuber


Title:
Global definition of information for global communication
ABSTRACT: The Internet has existed for decades. However, only language-based information is globally searchable. Other information, for example precise industrial, technical and scientific data, is not globally searchable - for decades! This shows that a fundamental rethinking about the (comparable and searchable) representation of digital information is necessary: Digital information consists of sequences of numbers. We can consider sequences of numbers as the building blocks of digital information. So far, these numbers and their domains are defined locally by context in very variable ways. However, we can define them globally in "Domain Vectors" or "DVs": Each DV has the structure "UL plus number sequence", where "UL" is an efficient identifier and global pointer (link) to the online definition of the number sequence. The machine-readable online definition contains all necessary information about the format and meaning of the numbers as well as a distance function for similarity search. In addition, it can provide much more, such as links and multilingual explanations. Worldwide, there is only one online definition for all DVs with the same UL. Only the DVs need to be transported to exchange information. Their uniform labeling by the UL makes them searchable. Their online definition can be adapted to the application so that exactly the important application-specific original information is reproduced one-to-one by the DV. The DV structure enables reproducible, efficient and precisely searchable information transport in a language-independent manner for global communication. A global working group should be established for the implementation and application of the DVs.
BIO: Dr. Wolfgang Orthuber works as an orthodontist and mathematician at the University Hospital Schleswig-Holstein (UKSH). More than a decade ago he began to focus on objectivity in medicine. Medical findings are never completely identical. Therefore, findings that belong to the same rough diagnosis should be comparable. In general, information belonging to the same group of "similar" information should be comparable. Basal analysis has shown that each piece of information is a selection from a "domain" that represents an ordered common "set of possibilities." For comparability, the domain of the information must be the same for senders and all receivers of the information. There is a far-reaching possibility for generalization: any digital information consists of sequences of numbers that represent such a selection from a (multidimensional) domain. The efficient global (online) definition of this set is possible. Thus, all users can define searchable efficient digital information globally in a uniform way by defining their domain online. In 2012, Wolfgang Orthuber developed the numerical search engine http://numericsearch.com to demonstrate the precise searchability of such user-defined information. The global application of the concept has significant technical potential. Worldwide comparison and search of precise data is possible, e.g., of real medical findings, treatments, and outcomes. Thus, a single search result with measurements of a specific patient can yield anonymized individually adapted statistics from worldwide data that is more meaningful than today an elaborate scientific study. The principle can be applied in general to information defined online, e.g. from science or industry or other objectifiable fields. If you are interested, do not hesitate to contact him.
---
Rui Guo


Title:
Fairness and Stereotypes
ABSTRACT: Algorithmic bias could originate from the way data are collected for training the model, from the representativeness of the data, and from the discriminatory decisions latent in the data. The last is the most difficult to deal with. In this paper, we trace it's source to stereotypes based on the experiences in disability movement, and propose solutions to it.
BIO: Dr. Rui Guo is an Associate Professor at the Law School of Renmin University of China and he holds an S.J.D. degree from Harvard Law School. He serves as the director of the Center for Social Responsibility and Governance at the Institute of Law and Technology at Renmin University of China, and he is a fellow of the Harvard Law School Project on Disability. Dr. Rui Guo is the Lead Expert for the Research Group on Ethics of Artificial Intelligence of the Artificial Intelligence Working Group, Standardization Administration of the People's Republic of China(SAC). He participated in the drafting of the first AI standardization white paper(published in 2018) and led the drafting of AI Ethical Risk Research Report (published in May 2019 by Artificial Intelligence Working Group, SAC). He serves as a member of the Sub-Committee of Artificial Intelligence and Sub-Committee of User Interface, National Standardization Committee of Information Technology. More details can be found: http://www.yucongduan.org/
---
Pengcheng Fu


Title:
Integration of Computer Vision and Lab-on-a-Chip for marine Resource Utilization
ABSTRACT: With the rapid advancement in artificial intelligence, deep learning neural networks on a high-performance computing engine enables the emulation of human brain functions for information processing and recognition. Computer vision is an AI branch which uses algorithms to mimic the way human visual cortex acquires, processes, analyzes and synthesize visual information for feature extraction and perception. Lab-on-a-chip provides a miniaturized platform in order that full scale biological lab experiments can be implemented for generation of massive data. In this talk, the combination of computer vision and lab-on-a-chip will be discussed for effective image segmentation, feature extraction and classification/clustering to deal with complex cell visualization analysis tasks, followed by an illustrative example of marine microalgal cell analysis.
BIO: Dr. Pengcheng Fu is a professor in the state key laboratory of Marine Resource utilization, Hainan University. He received his undergraduate training in chemical engineering at Zhejing University, China in 1982, and his M.S. degree in 1988. He obtained his Ph.D. degree in biochemical engineering at University of Sydney, Australia in 1996. He then performed postdoctoral research in Kyushu Institute of Technology, Japan, University of Minnesota and University of California at San Diego respectively during 1996–2000. Dr. Fu was employed by Diversa Corp in California in 2001–2002. He joined the faculty at the Department of Molecular Biosciences and Bioengineering in the University of Hawaii at Manoa in 2002. He was then appointed as bioenergy and biorefinery professor in University of Limerick, Ireland in 2012-2018. Dr. Fu's area of research interests include: Systems Biology and Synthetic Biology, Biofuels and Bioenergy, Marine Biotechnology, Metabolic Engineering, Marine Symbiotic Systems, Bioremediation of polluted soils, Wastewater Treatment, Metabolomics/Metabolite Profiling.
---
Hien D. Nguyen


Title:
Measuring the Influence and Amplification of users on Social Network with Unsupervised Behaviors Learning and Efficient Interaction-based Knowledge Graph
ABSTRACT: This presentation introduces a metric to measure the influence of users and communities on Social Media Networks. The proposed method is a combination of Knowledge Graph and Deep Learning approaches. Particularly, an effective Knowledge Graph is built to represent the interaction activities of users. Besides, an unsupervised deep learning model based on Variational Graph Autoencoder is also constructed to further learn and explore the behavior of users. This model is inspired by conventional Graph Convolutional layers. It is not only able to learn the attribute of users themselves but also enhanced to automatically extract and learn from the relationships among users. The model is robust to unseen data and takes no labeling effort. To ensure the state of the art and fashionable for our work, the dataset is collected by a designed crawling system. The experiments show significant performance and promising results which are competitive and outperforms some well-known Graph-convolutional-based. The proposed approach is applied to build a management system for an influencer marketing campaign, called ADVO system. The ADVO system can detect emerging influencers for a determined brand to run its campaign, and help the brand to manage its campaign. The proposed method is already applied in practice.
BIO: Hien D. Nguyen received a honor B.S. degree in mathematics and informatics from the University of Sciences, VNU-HCM, Vietnam, in 2008, and the M.S. degree in computer science from the University of Sciences, VNU-HCM, Vietnam, in 2011. He got a Ph.D. degree in computer science from the University of Information Technology, VNU-HCM, Vietnam, in 2020.
He is currently a senior lecturer in the Faculty of Computer Science at the University of Information Technology, VNU-HCM, Vietnam. He was also a Vice Dean of Faculty of Computer Science at the University of Information Technology, from 2014 – 2017. His research interests include knowledge representation, automated reasoning, knowledge engineering, especially the intelligent systems in education, such as intelligent problem solvers. Dr. Nguyen got the Incentive prizes of the Vietnam Fund for Scientific and Technological Creations (VIFOTEC) Award in 2016, Technological Creations Awards of Binh Duong province in 2015.
---
Riccardo Martoglia


Title:
Data analytics and (interpretable) machine learning for social good
ABSTRACT: In recent years we have been witnessing a real explosion of data in all contexts of our lives. From a research point of view, the need to process data, not only to acquire, store and perform modest operational tasks, but also to analyze and interpret them appropriately, has become more and more a shared need in an ever growing number of applications, with potential benefits not only on our work but also on our life and well being. In this talk, we consider a selection of some of the hottest / most demanding scenarios related to our everyday lives, including medical analytics to improve elder people quality of life and reduce healthcare costs, social network analysis for better cultural heritage diffusion, and exploration of the managerial potential of work datafication for improving Human Resource Management (HRM). In these contexts, we describe the recent results we obtained in our research by applying the latest data analytics techniques, including interpretable machine learning, and discuss the consequent implications and future directions.
BIO: Riccardo Martoglia is professor at the FIM Department of the University of Modena and Reggio Emilia. Here he co-directs the activities of the Information Systems Group (www.isgroup.unimo.it), which he co-founded in 2002. His research activity has its roots in the fields of data management (effectively and efficiently searching and managing relational, text, XML and graph data) and, recently, is gearing towards data analytics, also exploiting machine learning techniques. On these topics he has established a large number of national and international collaborations, whose results have been published in over 110 publications (http://www.isgroup.unimo.it/publications.html), and he has participated in several national and European research projects.
---
Chen Yang


Title:
DIKW-based knowledge graph for AIoT in agriculture
ABSTRACT: The Artificial Intelligence of Things (AIoT), a combination of artificial intelligence technologies and the Internet of Things (IoT), is booming recently for more efficient IoT operations. The AIoT enhances human-machine interactions and data management. In agriculture, AIoT is especially complicated because of the numerous influencing factors such as temperature, humidity, nutrition, genotype, domain knowledge, etc. Therefore, efficient data integration in agriculture is still challenging. A knowledge graph enables data/knowledge integration and representation through multilateral logic relationships, and makes the information both human- and machine-readable. We suggest to develop knowledge graphs according to the Data, Information, Knowledge, and Wisdom or "DIKW" pyramid. The introduction of the DIKW-based knowledge graphs would help integrate agricultural data and experience/knowledge from different sources (e.g. IoT sensors, weather forecast, soil data, expert/grower experience, etc.) in various formats (e.g. data, photo, etc.). A dynamic graph database based on a DIKW hierarchy enables real-time data-knowledge interaction according to real-time inputs from sensors, which provides a basis for the AIoT for future agriculture practice.
BIO: Chen Yang got his Ph.D. degree from Ghent University, Belgium. He is currently a Post-doc researcher in the Faculty of Bioscience Engineering at Ghent University. His research interests include data & knowledge standardization, ontology development and application, knowledge graph reasoning, knowledge representation, etc., especially for the applications in agriculture, food and nutrition science. Chen Yang is in charge of the Ontology for Nutritional Epidemiology (ONE), which is a member of the Open Biological and Biomedical Ontology Foundry (http://obofoundry.org/), the European ELIXIR Ontology Lookup Service (https://www.ebi.ac.uk/ols/index), the BioPortal ontology repository (https://bioportal.bioontology.org/), etc. Chen Yang is also a contributor of the Information Artifact Ontology (IAO), the Ontology for Nutritional Studies (ONS), etc. Chen Yang is a leading expert of two European Horizon 2020 projects, invited speaker of seven international/European level conferences, and invited peer-reviewer of several leading academic journals in information technologies, agriculture, food and nutrition science.
---
Xiaobing Sun


Title:
Software Bug Anlysis: From Data Driven to Knowledge Guided
ABSTRACT: In the process of software development and maintenance, software bugs are inevitable. The cost of software bug analysis and fixing accounts for more than one third of the whole software life cycle. Academia and industry have carried out a lot of research and practice in this field, using heterogeneous bug related data to assist in software bug understanding and fixing activities. In this talk, we will discuss our latest research and practice in software bug analysis and fixing, in paticular, our exploration from data-driven bug analysis to knowledge-guided bug analysis, including bug assignment, defect prediction, bug knowledge extraction, bug question answering, etc.
BIO: Xiaobing Sun is currently a professor and vice dean in School of Information Engineering at Yangzhou University. His research interests include software maintenance and evolution, software repository mining and intelligence analysis, etc. He received his Ph.D from Southeast University in 2012. He was a Post-doc fellow in Fudan University from 2015-2018. He visited Singapore Management University from 2014-2015, Hong Kong University of Science and Technology from 2018-2019. He participated in initiating and organizing the International Workshop on intelligent Bug fixing (IBF). He has been authorized more than 20 patents, and published more than 80 papers in referred international journals (STVR, IST, JSS, SCIS, etc.) and conferences (ICSE, ASE, ICSME, SANER, ICPC, etc.).
---
Lei Yu


Title:
Is Seeing Believing for Data of Distributed Software in 5G Era?
ABSTRACT: Imagine the malicious data manipulations occur during telemedicine and automatic driving, how terrible they will be. Combining Knowledge Engineering and Reverse Engineering will be hidden dangers in 5G Era. The hidden dangers are not obtained enough attentions in the distributed software domain with data synchronization or consensus protocols. A reverse engineer with a knowledge base support will be more damageable to distributed software. Therefore, the new hidden dangers are first discussed in the speech. Then the detailed reverse process with a knowledge base support is elaborated. We will present current real scenarios and demonstrate a video. Furthermore, we will propose corresponding methods (also knowledge-based) to resist the kind of reverse engineering.
BIO: Lei Yu received his Ph.D. degree from State Key Laboratory of Networking and Switching Technology, Beijing University of Posts and Telecommunications in 2014. He received grants including: Program of Higher-level talents of Inner Mongolia University, and Natural Science Foundation of China, etc. He published 20+ SCI and EI papers as first author, meanwhile participated software development and system integration projects (service composition system, network protocol test system, and android applications, etc.). He is now a M.S. supervisor in Inner Mongolia Engineering Lab of Cloud Computing & Service Software, Inner Mongolia University, China. He is teaching cloud computing and programming technology. Research interests include service computing, data mining, artificial intelligence, and reverse engineering, etc.
---
Alex Norta


Title:
Blockchain Technology for Secure Internet-of-Things
ABSTRACT: In this keynote paper, the intersection is explored for securing the internet-of-things (IoT) with blockchain technology. IoT-systems are diffusing into society on many levels, generating large data sets that must be secured. The paper briefly points out the bottlenecks and security threats for IoT and consequently proposes ways of using blockchain technology as a possible remedy. Next, we propose future research directions for creating blockchain solutions for IoT-system application.
BIO: RESEARCH FOCUS: Distributed ledger technology for e-Governance and token economics. More infomation: http://alexnortaphd.yolasite.com/
---
Zhao Li


Title:
Multimodal community understanding in Ecommerce : from data to wisdom
ABSTRACT: This work presents a multi-modal community understanding (MMC) on Alibaba's billion-scale heterogeneous network. Different with existing community detection and search methods, MMC Hierarchically discovers the community knowledge from heterogeneous graph data based on DIKW framework. First, MMC detects all the community information from the heterogeneous graph based on a meta-path label propagation (Data to information). Second, it supports multimodal community search with keyword and image queries to explore knowledges of communities (Information to knowledge). Third, to facilitate community understanding in real business scenarios, MMC generates natural language descriptions for the retrieved community in combination with other useful demographic information (Knowledge to wisdom). The distinct features of MMC benefit many downstream applications in Alibaba's e-commerce platform like personalized recommendation.
BIO: Zhao Li obtained his Ph.D in computer science at University of Vermont with excellent graduate award in 2012. He is currently leading the adversarial intelligence team as a senior staff scientist and technical director in Taobao division at Alibaba Group. His research interest lies in multi-agent reinforcement learning, big data driven security, and large-scale graph computing. He has published several papers in prestigious conferences and journals including WWW, AAAI, ICDE, VLDB, TKDE, etc. He also won the CIKM Analyticup Champion in 2019.
---
Hongyang Chen


Title:
Big vehicular traffic Data mining and analysis for intelligent transportation systems
ABSTRACT: In recent years, extensive studies have been conducted to study the traffic problem by exploring the spatiotemporal correlations of traffic data. In this talk, our recent works related to the traffic data mining and its applications to the intelligent transportation will be given. Some of the results based on the real data will be introduced.
BIO: Hongyang Chen (Senior Member, IEEE) received the Ph.D. degree from The University of Tokyo, Tokyo, Japan, in 2011. From 2011 to 2020, he was a Researcher with Fujitsu Ltd., Tokyo, Japan. He is currently a Senior Research Expert with Zhejiang Lab, China. He has authored or coauthored 100 refereed journal and conference papers in the ACM Transactions on Sensor Networks, the IEEE TRANSACTIONS ON SIGNAL PROCESSING, the IEEE TRANSACTIONS ON WIRELESS COMMUNICATIONS, the IEEE MILCOM, the IEEE GlOBECOM, and the IEEE ICC, and has been granted or filed more than 50 PCT patents. His research interests include IoT, data-driven intelligent networking and systems, machine learning, localization, location-based big data, B5G, and statistical signal processing. He was a Symposium Chair or Special Session Organizer for some flagship conferences, including the IEEE PIMRC, IEEE MILCOM, IEEE GLOBECOM, and IEEE ICC. He was the recipient of the Best Paper Award from the IEEE PIMRC'09. He was the Editor of the IEEE TRANSACTIONS ON WIRELESS COMMUNICATIONS, the Associate Editor for the IEEE COMMUNICATIONS LETTERS, and a leading Guest Editor of the IEEE JOURNAL ON SELECTED TOPICS OF SIGNAL PROCESSING on tensor decomposition. Currently, he is an Associate Editor for the IEEE INTERNET OF THINGS JOURNAL. He has been selected as the Distinguished Lecturer of the IEEE Communication Society from 2021 to 2022.
---
Hongbing Wang


Title:
PRIMROSE & COSINE ROBOT
ABSTRACT: Primrose system is used by people, organizations and institutions who want to understand, learn, track and make decisions. It is hoped that the system platform can help users quickly locate relevant technology warehouses, recommend excellent developers and projects, and understand some popular technologies (such as slam, distributed learning, in-depth learning, etc.). The system monitors and analyzes GitHub and Gitee, two excellent open source communities. Another Cosine Robot cloud development assistant based on swarm intelligence is a tool set for collaborative software development, management and maintenance support based on swarm intelligence. The collaborative interaction and unified standard interface technology of support tools are studied, and the dynamic integration and function adaptation methods of support tools are studied to form a support tool set.
BIO: Professor Wang Hongbing, doctoral supervisor (artificial intelligence direction), distinguished professor of Southeast University, chief scientist of National Key R & D program, principal of key projects of NSFC, director of cloud native and data Intelligence Institute of Southeast University, director of intelligent service system and Application Laboratory, 333 project in Jiangsu Province and six talent peak training objects. For many years, Professor Wang Hongbing has been engaged in the application of Alibaba cloud application development technology, machine learning, knowledge mapping, deep reinforcement learning, natural language processing, group intelligence collaborative learning, and the research and application of multi-agent intelligent software development method, blockchain, big data and intelligent service system.
---
Yingbo Li


Title:
The Concept Expansion and governance of Physical Artificial Intelligence
ABSTRACT: Artificial Intelligence has been a growth catalyst to our society and is cosidered across all idustries as a fundamental technology. However, its development has been limited to the signal processing domain that relies on the generated and collected data from other sensors. In recent research, concepts of Digital Artificial Intelligence and Physicial Artifical Intelligence have emerged and this can be considered a big step in the theoretical development of Artifical Intelligence. We would explore the concept of Physicial Artifical Intelligence and extend it in two subdomains: Integrated Physicial Artifical Intelligence and Distributed Physicial Artifical Intelligence. The governance framework of Physical Artificial Intelligence would be outlined and discussed too.
BIO: Dr. Yingbo Li received his Ph.D. degree from Telecom ParisTech, France. Before that, he got his Master degree from Pohang University of Science and Technology, South Korea. After his Ph.D. period, he has taken the research positions in the universities and institutes of multiple countries, such as École Normale Supérieure Paris, Dublin City University Ireland, and France National Institute of Agricultural Research. He also has abundant cutting-edge industrial experience as the CTO and research director in multiple countries. Dr. Li often serves as the reviewer, invited committee member and PC member in more than 20 popular and famous academic journals and conferences.
---
Yucong Duan


Title:
Consilience of Data, Information, Knowledge and Wisdom (DIKW) modals
ABSTRACT: Aiming at Cognitive integrity and integration overload for complex content identification, modeling, processing, and service optimization in the context of massive content interaction in multi-dimensional, multi-modal, multi-scale physical and digital space, we start from the identification and clarity of the uncertain semantics contained in the interpretability problem of artificial intelligence. Based on the "Gene-culture Coevolutionary Theory" of evolutionary biology, which integrates the perspectives of psychophysiology, cognitive linguistics, information science, sociobiology, philosophy and metascience, we reveal the subjective and objective semantics of concepts from the uncertainties of multi-modal content semantic traceability, relevance, migration, interaction, and evolution of multi-modal content including data, information, knowledge and wisdom (DIKW) in the context of our previous proposed Relationship Defined Everything of Semantics (RDXS) model and Existence Computation (EC). Purpose/Intention-driven interaction mechanism are the basic methods of semantics optimization developed towards the competition and collaboration of individuals and society in incomplete, inaccurate,inconsistent and error-prone resource and processing background. Through cross-modal conceptual semantic association modeling and existential semantic analysis, and abstract the mechanism of transformation between modalities, we construct a multi-scale bidirectional fusion of complex semantic content expression models and cross-modal processing algorithms. We focus on the conceptualization and association mechanism of mesoscale morphological semantics, the value-driven complex semantic recognition, measurement, and re-conceptualization optimization processing mode that integrates with existing concepts, forming a method system and evaluation mechanism for interpreting and processing semantic uncertainty. We show applications cases in individual and crossing domains. Research group website: http://www.yucongduan.org DIKW conference: http://www.ieee-cybermatics.org/2021/dikw/
BIO: Yucong Duan is currently a full professor in college of science and information technology, Hainan University, P.R.China. He received a PhD in software engineering from Institute of Software, Chinese Academy of Sciences, China in 2006. He was Post-doc fellow in School of Software, Tsinghua University, China from 2006-2007. He was a Post-doc fellow in the Software Engineering Laboratory at Pohang University of Science and Technology (POSTECH), South Korea, from 2007-2008. He was a lecturer of Biomedical Engineering Institute, Capital University of Medical Sciences, Beijing, China, from 2008 to 2009. He was a Post-doc fellow in Le2i, CNRS, University of Bourgogne, France, from 2009-2010. He was a postdoc in DISCO, University of Milano Bicocca, Milano, Italy, from 2011 to 2012. He visited Missouri State University from 2017-2017. He is a senior member of CCF and a senior member of IEEE. He has published more than 100 international journal or conference papers and applied more than 80 Chinese patents. His research interests include: Artificial Intelligence, Cyberspace Security , Knowledge Management, etc.
---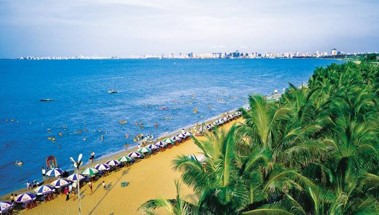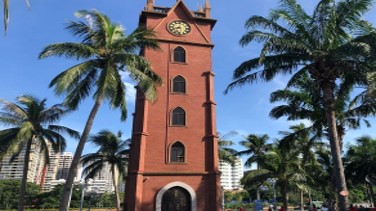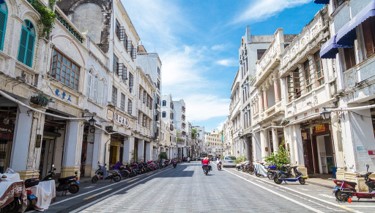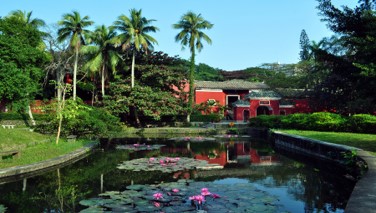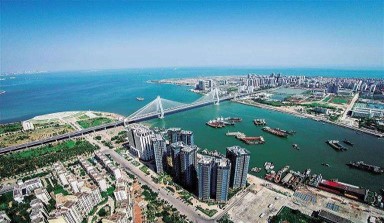 Sponsors